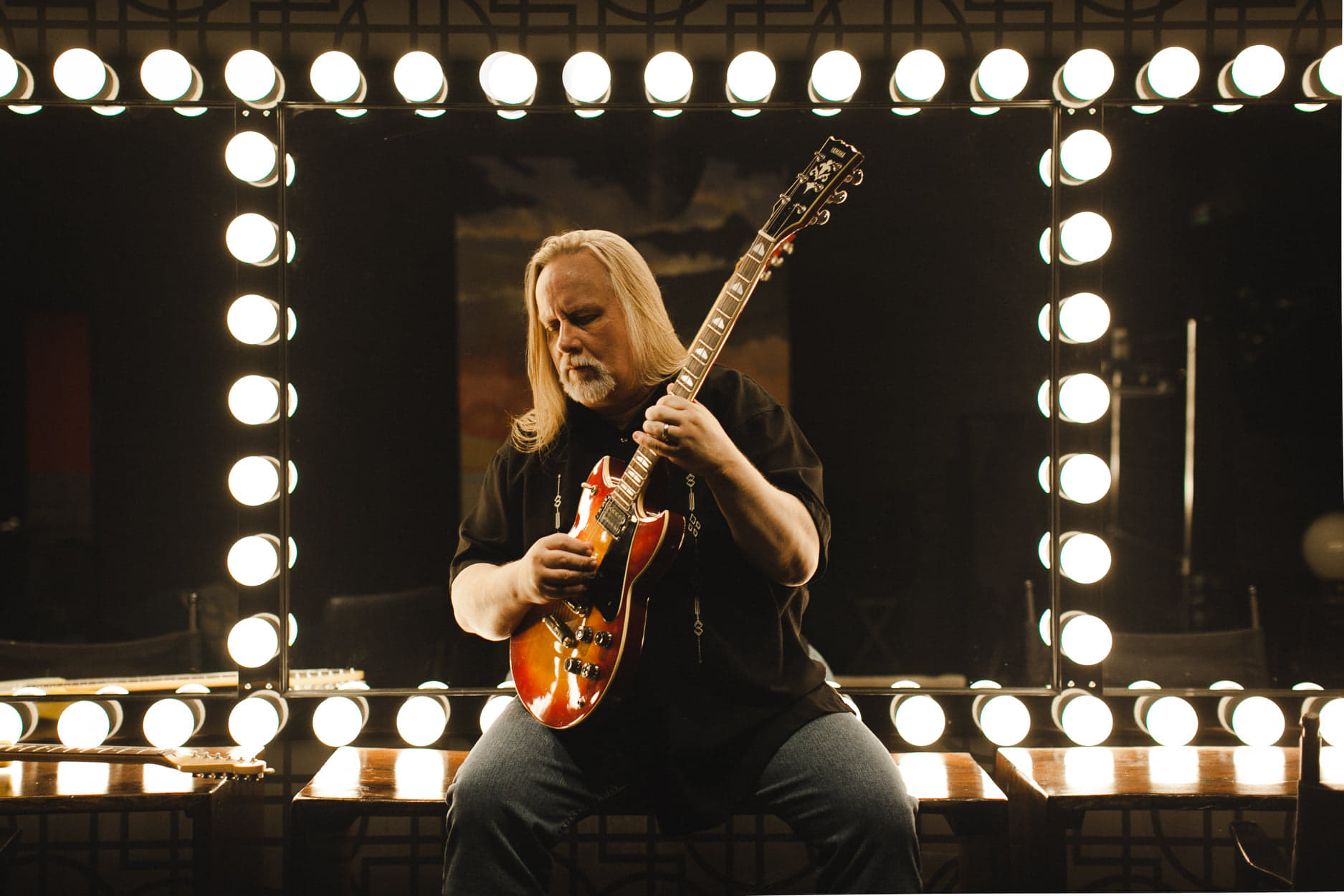 Pat Zelenka is a dedicated blues and rock guitarist/singer/songwriter based out of the Michigan area. His style of guitar playing has been compared to that of Warren Haynes, Peter Green, Mike Bloomfield, Jimi Hendrix, Roy Buchanan, and Robin Trower, among others. Brought up in farm country Michigan, Pat found his love for music in his teens, listening to many of the blues and Rock n' Roll greats such as Robert Johnson, Buddy Guy, Son House, Chuck Berry and many others. He later became influenced by a variety of musical styles from classic rock to movie soundtracks, classical music to funk, jazz to country.
In the beginning, it was a challenge for Pat to truly embrace the music community due to his hometown being so remote. He would drive miles and miles in the search for musical knowledge and players to collaborate with. It was a lonely road but his aspirations never waned and soon he branched out into other parts of the state with richer music scenes. Since the 1990's Pat has performed coast to coast all over the states of Michigan and Ohio and has developed a superb live show that appeals to audiences of all generations. Pat has for most of his life treated music as something spiritually sacred, attending his "musical church" on a daily basis. He's lived his life by the Mike Bloomfield concept of guitar playing, that music travels from the mind to the heart, then reaches the hands.
Pat is currently working on a new album with Red Ridge Entertainment in Nashville due to be released Summer 2019.
Press:
"Pat Zelenka is clearly a seasoned guitarist who has done his homework. Glimpses of guitar legends like B.B. King, Santana and even John McLaughlin show up in his style. It's not cheap mimicry, but rather the absorbing of these artists' traits into his own style" - Ty Forquer, Lansing City Pulse
"Honest opinion? Spectacular! Pat Zelenka is one of my favorite unsung guitar heroes...." - Dick Wagner, Session guitarist for Peter Gabriel/Alice Cooper/Aerosmith.
"Sometimes you want some blues. Sometimes you want some rock. And sometimes, you want your blues to rock. When that's the case, look no further than to The Pat Zelenka Project -- they've got you covered!" - Kev Nichols - Guitarist for the blues band 6 Hands Down
"Pat Zelenka has a long-proven ability to captivate audiences throughout Michigan. Pat has a passion in his music and Rocks the Blues with his excellent, high-energy guitar work....a must see for all live-music lovers!" - Deb Dewley , Dewley-Noted Blues Network
Contact Red Ridge Entertainment for booking