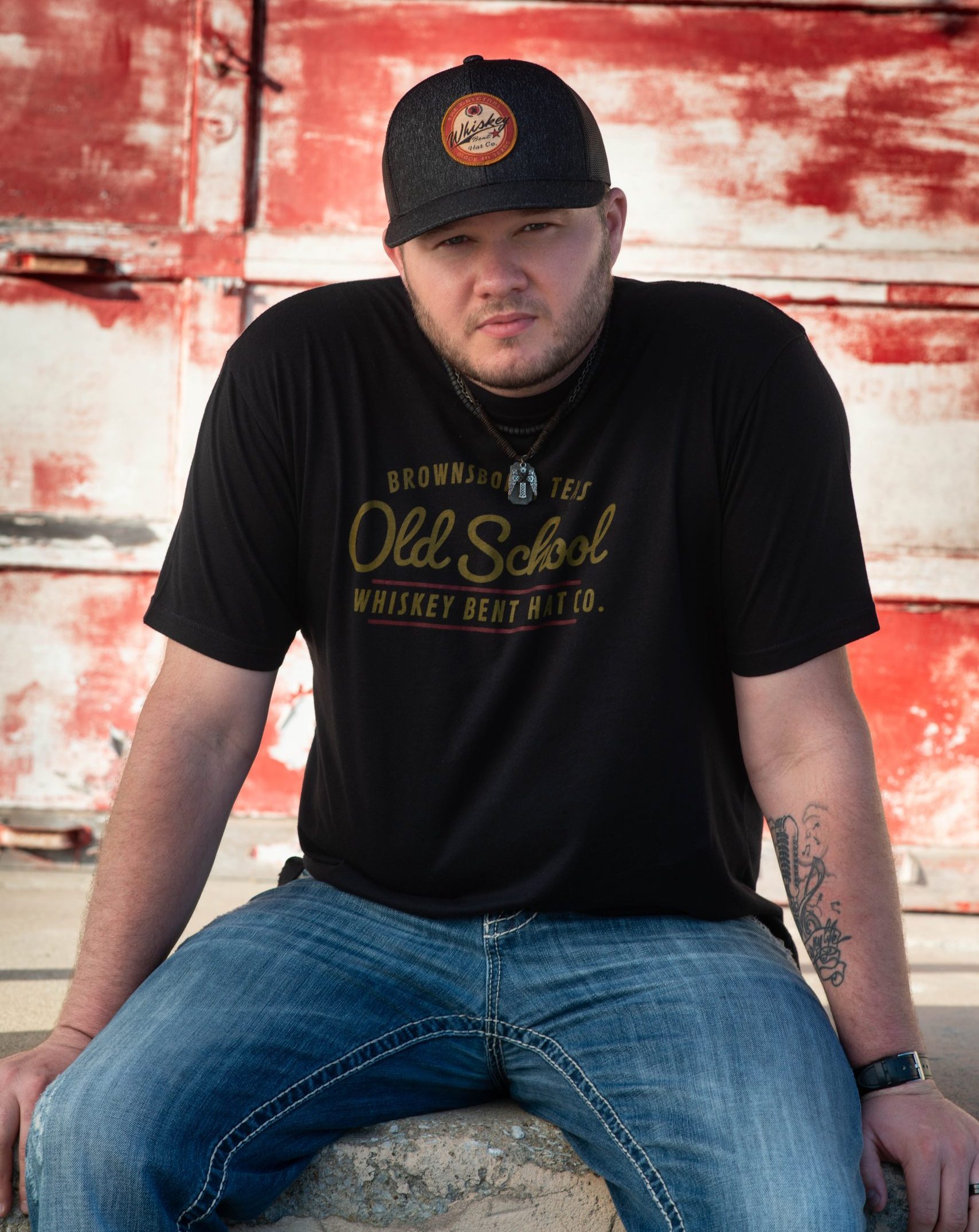 Born and raised in a small town in Kentucky, Kyle Whitaker grew up singing gospel music in his small country church. From an early age, he'd listen to his father play songs on the guitar and was drawn to the "outlaw side" of country music. Kyle took an instant liking to the legendary voices of Waylon Jennings, Merle Haggard, Johnny Cash and Hank Williams; it was these early influences that helped lay the foundation for his love and passion for country music.
Kyle says, "I was born and raised in the small town of Morgantown, Kentucky. I never realized when I was 5 years old and standing on my great-grandma Whitaker's couch singing for pocket change and dollar bills that it would lead me to where I am today. From singing in family homes and churches to now singing in the studios of Nashville,Tennessee, I can finally see my dreams beginning to take shape." Kyle has come a long way since then, now standing atop the big stages of Music City and delivering his dynamic vocals, reminiscent of some of country's greatest legends mixed with a unique style all his own.
While his faith, family and friends are Kyle's greatest love, he's also a true blue Kentucky Wildcat fan. Just as he's done with everything in his life, Kyle had put his heart and soul into playing basketball for his high school team, and although he was recruited to play at the college level, he chose to pursue his dream of singing country songs. Now, with so much on the horizon, Kyle is ecstatic about his future yet all the while grateful for what he's already accomplished. Some of his career highlights thus far include being named "Bowling Green (KY) Idol," "Beech Bend Superstar," opening for Ricky Skaggs & Kentucky Thunder, and appearing on the NBC television show, "The Singing Bee."
Kyle is proud and humbled by the release of his debut album, Out in the Sticks. He attributes much of his success to his family and friends who've supported him while he's worked so hard to get where he is today, but he gives all the credit to his Lord and Savior, Jesus Christ. Kyle knows that none of this would have ever been possible without Him.