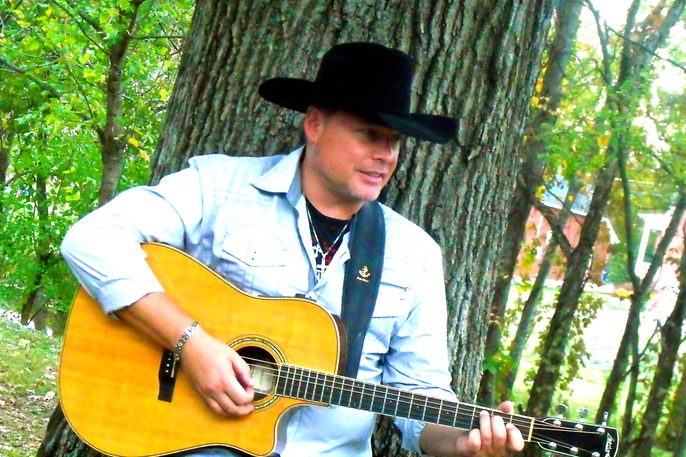 Grady Nations and his combustible combination of singing style, performing style and natural charm have been igniting audiences since 1994. He earned several high profile concert slots opening for legends like Tammy Wynette, Merle Haggard, George Jones, John Michael Montgomery, Sawyer Brown and The Bellamy Brothers. He also played at world famous Tootsie's Wild Orchid Lounge, The Stage, The Wildhorse Saloon and several other venues in the Nashville Tennessee area. Outside of that Grady has toured places like Italy, Scotland, and currently on the charts in Australia as we speak.
Nations realized his dream when he completed his first debut album, "Country Roots", a collection of honest emotional songs that brought a country identity to country music. Grady has since launched three prodigious albums, "Lucky Star", "Chosen" and "Prayin' For Rain".
Grady is the youngest of seven children and he was born to perform. The Leaf Chronicle Newspaper in Clarksville, Tn. gave Cross a front page spread in their entertainment section and noted that Cory has a commanding presence" and "although he has the sex appeal of a young Garth Brooks Grady is no imitator".
Word has spread about the "Wild Man" with the headset mic who'll dance with the ladies and sing at the same time. Likewise, Grady's CD "Lucky Star" has received encouraging words in publications such as Music Row Magazine, Kentucky Living, Countrycool.com and several newspapers along his touring route. Influenced by personal heroes like Conway Twitty, Marty Robbins, George Strait and Merle Haggard, Grady Nations is poised to deliver his own passionate brand of entertainment to the country public at large.
Grady has very loyal base of fans who have stuck with him throughout the years, along with new fans who are very excited about his upcoming projects and continued presence in the country music industry.