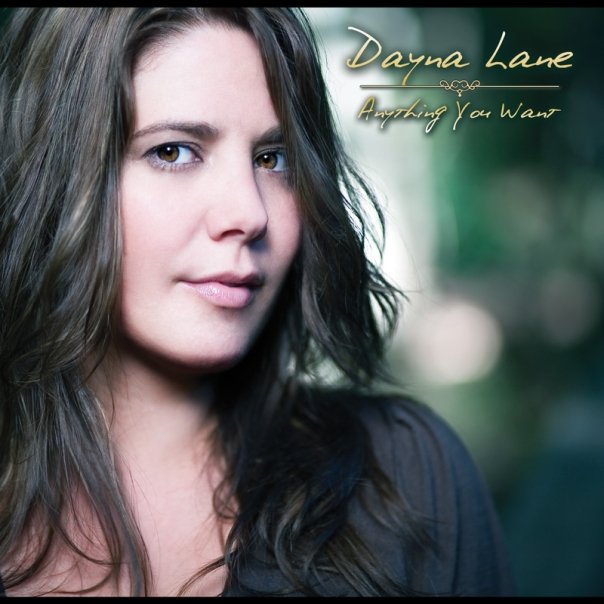 Dayna Lane is an American singer/songwriter from Chicago, Illinois. At an early age it became apparent to those around her that she was gifted with an exceptional voice and a remarkable talent for writing heartfelt music.Naturally energetic and charismatic, Dayna began paying her dues early, performing for and charming audiences all over Chicago and making a name for herself that soon reached far beyond the Chicago skyline.Gaining national recognition, Dayna began performing live throughout the U.S. drawing attention from fans as well as from music industry insiders. Following the success of her debut CD "Anything You Want" which included the single "Keep Believing", she embarked on several radio tours further solidifying her reputation as a top-notch artist.
"Singer - Songwriter, Dayna Lane possesses a strong soulful voice seemingly rich in calories. She places it at the heart of songs that swell, longing for emotion. Her passionate performances are both sensual and sincere, sparkling with authenticity". - US Weekly Magazine
As a seasoned performer Dayna Lane has played throughout the United States and appeared with artists such as Jewel, Taylor Dane, Tony Scalazo (Fast Ball), Brian Vander Ark of The Verve Pipe, Evan and Jaron, Jamie Browning (The Righteous Brothers, Johnny Hallyday, Orleans), Steve DiStanislao ( Drummer, David Gilmore, Don Felder and David Crosby), Glenn Tilbrook of the UK band "Squeeze", Tim Reynolds (Dave Mathews Band) The Nelson Twins and Lindi Ortega. Dayna was also a regularly featured artist at (Actress) Sela Wards' "Jamfest" in Los Angeles, Ca..In 2006 Dayna performed the Oscar nominated song "Open Your Heart" featured in the movie "Saving Shiloh" In 2007 she performed "Wrap Around" in the movie "Alice Upside Down. Dayna Is working on new music with her band which includes the father and son team, Dave and Justice Guevara. Recently Dayna Lane and her band appeared with Tayla Lynn, the granddaughter of country music legend Loretta Lynn, and Tre Twitty, the grandson of the great Conway Twitty. Dayna Lane with her band also recently opened for Pat Travers in San Diego, California.You can find Dayna Lanes' music on iTunes, Amazon, You Tube, Reverbnation and nationwide on TouchTunes. She can also be found on Spotify and on her own Pandora Internet Radio station (Dayna Lane Radio).