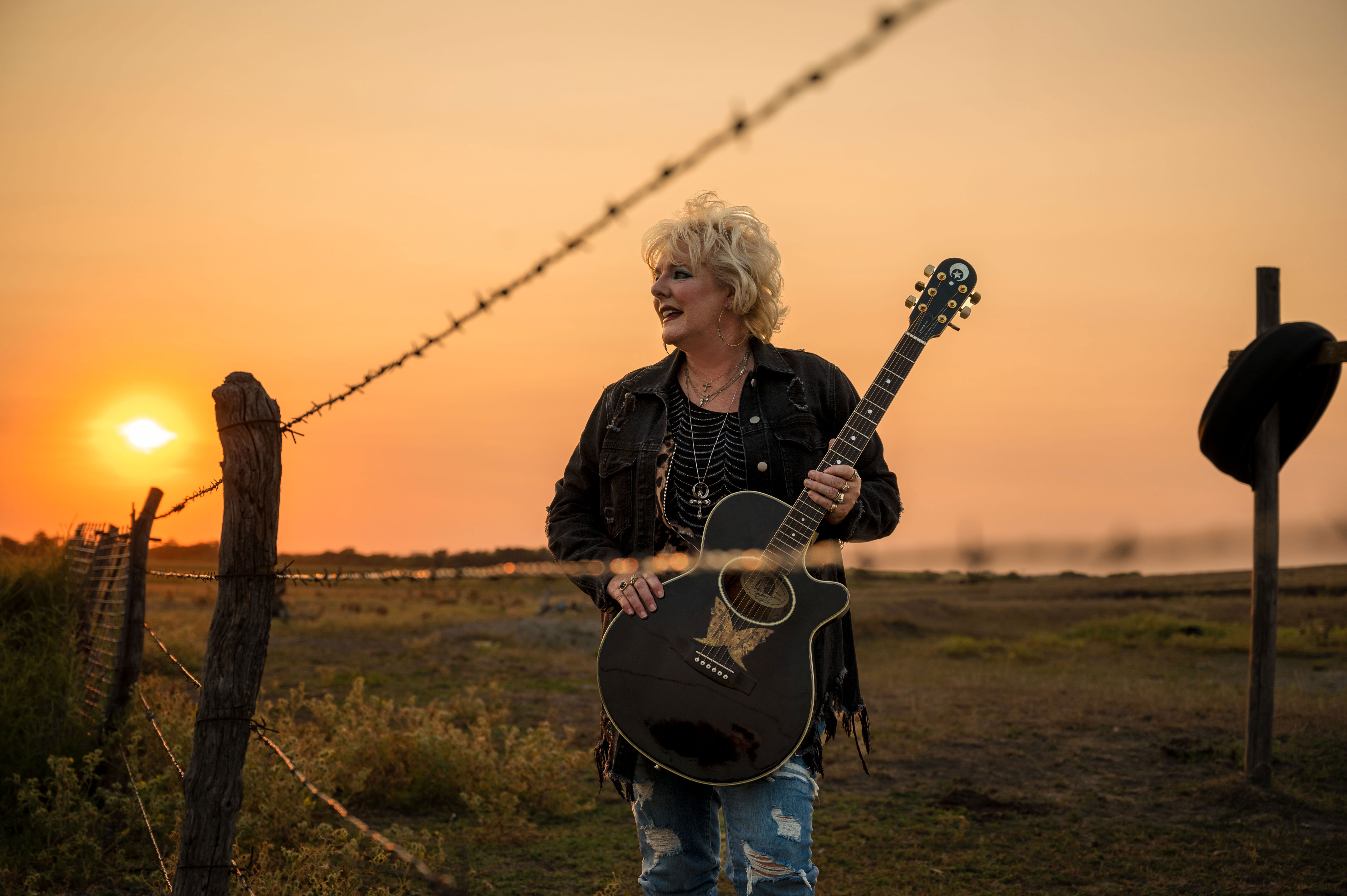 Darcia Ann is a singer, songwriter, musician and producer from the heartland of Nebraska. Darcia's new Nashville debut album (Cowboy Up) is a mixture of classic honky tonk country, today's country, classic rock and gospel styles.
Darcia says "I was born and raised in the Nebraska Sandhills in a sod house listening to country radio and wsm Grand Ol Opry singing along. My momma gave me my first guitar when I was a little girl and right away I started singing gospel music in a small country church, VFw's, Rodeo's and concerts to now fulfilling a lifelong dream singing in the studio's of Nashville and doing concerts with country artists and legends in the industry!"
Darcia has worked and opened concerts for artists such as Reba, Keith Urban, Chris LeDoux, Neil McCoy, Patty Loveless, Lonestar, T.Graham Brown and many more. Darcia says "I loved the music of George Strait, George Jones, Haggard, Waylon and Brooks and Dunn & the incredible women: Patsy, Loretta, Dolly, Reba, Shania, Martina, Carrie and to many to list !! That gave me my passion,influence & love of country music that shaped the sound that would become me." Darcia's dynamic vocals and incredible power ballads exhibit years of experience of performing with bands across the United States and Canada! Darcia has received awards for Nebraska's female vocalist and entertainer of the year and is inducted to the Nebraska and Colorado hall of fame!
Darcia is so proud, excited and humbled by the release of her Cowboy Up album and in writing 3 of the songs that paid tribute back to her roots in Nebraska, a nod to country artists in her song Cowboy Up and the rodeo community, and her Momma which had passed away before the album was finished. Her Faith, Family and Friends are her greatest loves and most of all her lord and Savior through him all things are possible!