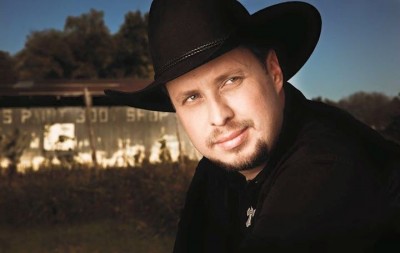 We are proud to announce a new artist to the talent roster of Red Ridge Booking - Brad Puckett. Brad is an East Tennessee Native and is proud of his heritage. Brad started out playing the local bar scene in the Tri-Cities Area and writing songs. After several bands and tries at music he ventured to Nashville in 2011 where he had the good fortune to work with some of the best in the music business, such as Hall of Fame Songwriter, Kim Williams, who penned hits such as "Aint Going Down Till The Sun Comes Up" "Three Wooden Crosses" to name a few. Brad learned the craft of songwriting from Kim Williams and his very talented daughter Amanda Williams who has written "Beer Run" for Garth Brooks and George Jones, and has a cut on Garth Brook's latest album entitled "She's Tired of Boys."
Brad Puckett worked with Kim and Amanda and producer Buddy Hyatt to co-write Brad's award-winning first album entitled "Brad Puckett" released in 2013 on Phoenix Records. Brad won several awards for this project such as Nashville Independent Artist of The Year in 2014. This record included a top 100 Billboard charted single "At Least I'm Feeling Again" and a video that has been shown on CMT, GAC, and Zuus Country to name a few of the stations.
Brad went back to the studio working with producer Buddy Hyatt and has released his second national album entitled "Right Here Right Now" his first single "Kiss Me In The Rain" has already charted on the Music Row Charts and is climbing up the Billboard Charts as well. Brad's songwriting skills has lead to cuts by such organizations as NASCAR. In 2015 Brad is now working with O'Reilly Auto Parts and will be making appearances and NASCAR tracks around the country.
Brad has opened for some of the best acts in the country music genre such as, Garth Brooks, Dustin Lynch, Confederate Railroad, Joe Diffie, to name a few.
Brad Puckett is a rising star in the country music world with a live show that is best described as rock and roll show with a country feel to it. Brad keeps the crowd going from the first note till the last. He has sold out over 50 venues in the last two years and his popularity continues to grow. What does Brad say about all of this success, " I feel that it is an honor to get to do what I do, I look at each step as a journey and each show as a chance to bring joy to people in some way no matter how big or small because that is what the gift of music is all about"