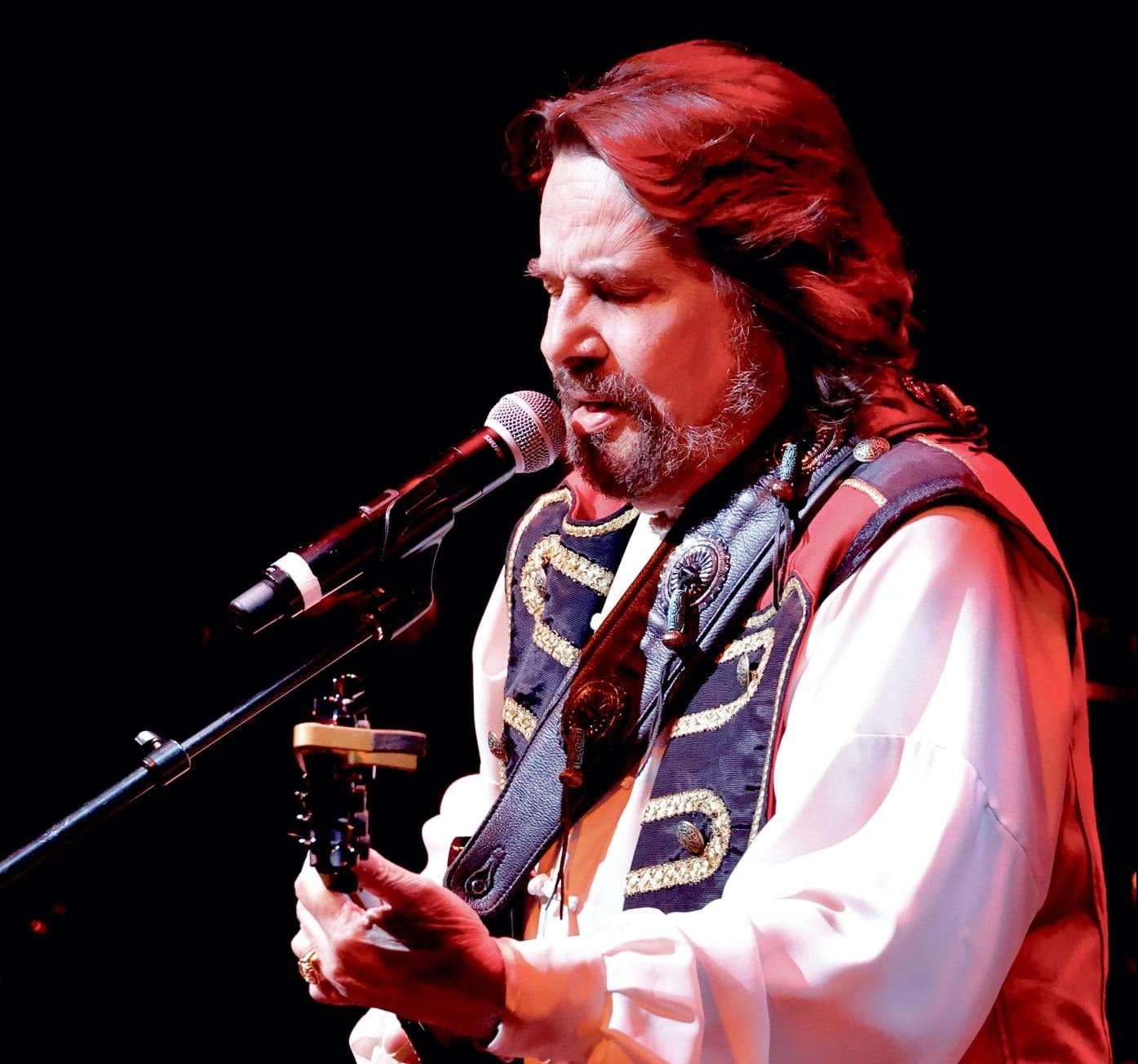 You probably know Bertie Higgins most for his 1981 smash hit, "Key Largo" which stayed 17 weeks on Billboard's Top 40. Like his great, great grandfather, Johann Wolfgang von Goethe, the German poet who penned "Faust", Bertie Higgins is a storyteller. Higgins was raised in Tarpon Springs, Florida and is of Portuguese, Irish and German descent. He once supported himself as a sponge diver, and began his career in show business at the age of twelve as a ventriloquist. He won prizes in local talent contests and became a favorite at school assemblies around Tampa Bay, Florida.
Higgins' first band played proms, homecoming dances, and sock hops. After graduating Tarpon Springs High School, Higgins enrolled in St. Petersburg College to study journalism and fine art. He eventually left college and became a drummer for the Tommy Roe band and The Roemans, and played alongside such groups as The Rolling Stones and The Beach Boys.
In 1980, Higgins moved to Atlanta and met record producer Sonny Limbo. He arranged a meeting between Higgins and music publisher, Bill Lowery. Higgins had been working on a song about a failed romance and presented the rough cut to Lowery and Limbo. They helped him perfect the lyrics of the song that became "Key Largo".
Bertie is an intellectual romantic who loves to paint story songs about living and loving in a tropical paradise. His love songs explore the efforts of man trying to fathom the mystery and allure of woman. His fantasy songs deal with the beauty and sensuality of the tropics and his story songs combine past experiences and future hopes. The resounding theme throughout Bertie's work: "Make the best of today lest tomorrow never comes".
Contact Red Ridge Entertainment to book Bertie Higgins for next event!
Higgin's 1981 song "Key Largo" spent 17 weeks on the Billboard Top 40 and was certified gold by the RIAA ...